Christmas 2002 Felted Bears (and one bunny)
At our December meeting, our members were introduced to felting. While enjoying Christmas goodies and the fun company, everyone had a wondeful time creating their own special teddy bear.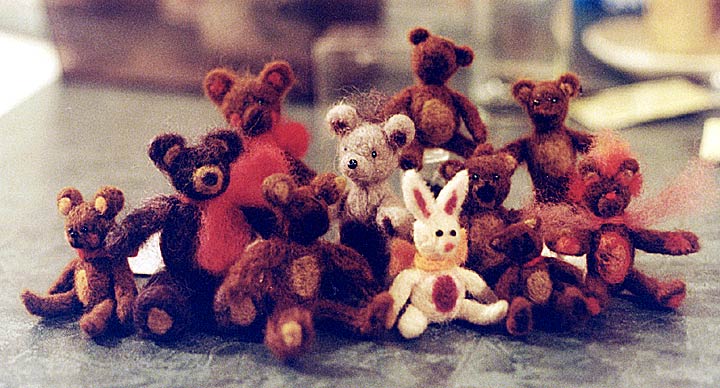 Pam was so inspired by the felting process that she went out to buy a felting needle, some fibre, and made this delightful creation!

Made us all laugh

He's wonderful!